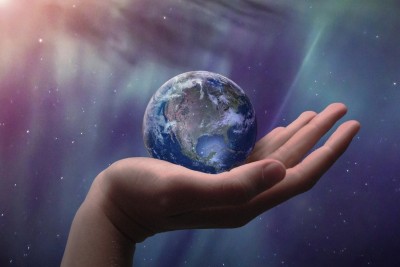 The BIG GAME project brings to the STEM (Science, Technology, Engineering, Mathematics) education of 11-16-year-olds a learning model, in which environmental problems are solved through an online game based on digital storytelling. Sometimes dreams lead to innovations and innovations to projects. This is what happened in the BIG GAME project (Erasmus+), whose basic idea came from a dream, in the middle of the night. Together with the international project team, the idea was refined into a project that brings a combination of creative problem solving, playfulness and digital storytelling to the STEM education of elementary and high school-aged youth. The two-and-a-half-year project started at the end of 2021 and is now in the implementation phase.
The starting point of the BIG GAME (Erasmus+) project (THE BIG GAME: Immersive and Multidisciplinary STEM Learning through A Cooperative Story-Driven Digital Game 2021-2024) is the Europe-wide recognized need for the development of STEM education. Research has shown that interest in studying natural sciences has decreased and learning outcomes in STEM (Science, Technology, Engineering, Mathematics) subjects have weakened throughout Europe. Due to the identified need, STEM teaching has been developed extensively in recent years, especially in Finland and the Nordic countries. However, the development of science education has often focused on individual STEM or STEAM (Science, Technology, Engineering, Arts, Mathematics) subjects, while at the level of the entire curriculum, extensive learning and combining different subjects to examine multidisciplinary phenomena has received less attention. The BIG GAME project aims to bring a change into the situation.

In the BIG GAME project, the innovation is based on the pedagogical model of online and hybrid learning being developed in the project, which combines the main priorities of the project: increasing interest in STEM subjects, supporting the digital revolution and promoting the fight against climate change through information and influencing attitudes. The pedagogical model to be developed becomes concrete in a cooperative game based on digital storytelling, played on an online platform, where teams from European schools compete with each other by producing interdisciplinary solutions to the climate and environmental problems presented in the game world in the form of digital stories and elements. Through the game, impressive and engaging learning is created around each focal point of the project. In this way, the aim is to create immersive learning experiences for the participants and leave them with a memory foot print that will last for years to come. Playfulness and digital storytelling motivate learning and increase students' interest in interdisciplinary STEM education, bringing excitement and fun to it. The project results produced in the BIG GAME project include, in addition to the BIG GAME Learning Concept and Model (R1) and world based on it, a Handbook and Toolkit on Digital Storytelling approach in STEM (R2), and Digital Bank of Environmental STEM Learning Objects (R3), which consists of international digital stories and elements produced during the project.